Providing you with confidence in the quality and performance of your product is our Testing Team's number one priority.
We focus on developing client-specific testing programs based on your needs. Whether you require testing for FEA properties or have a quality control requirement that you need to meet, we have the experience and knowledge to support you.
We are dedicated to providing quality services for our clients with quick turn-around times and testing performed to industry standards (ASTM, ISO). Our strong focus on mechanical, thermal and physical properties testing for composite and plastic materials allows us to determine the best testing solutions for you. If we do not have the testing capability that you need, we will help you find a laboratory that does.
Complementary to our testing services, we offer custom specimen preparation using our full suite of preparation equipment including a 3-axis machining centre, diamond wafering saw, precision grinding and polishing equipment, rotary notcher and environmental conditioning chamber.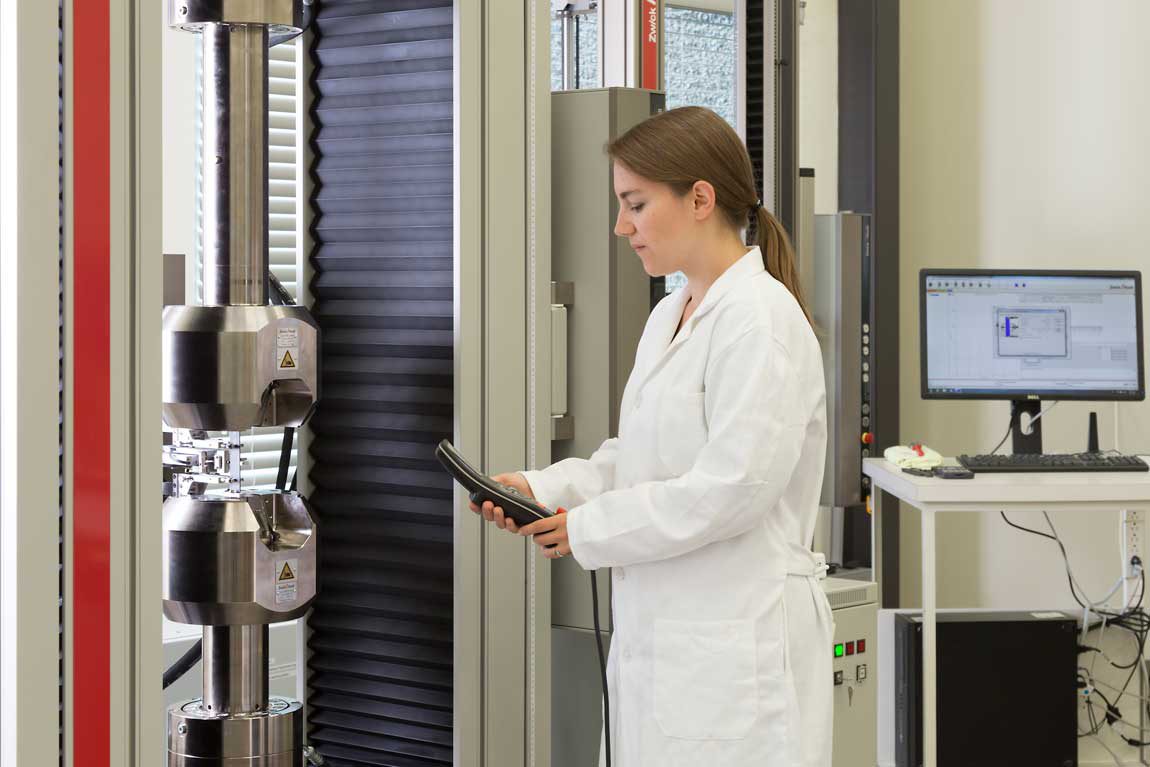 We offer:
Mechanical Testing
Tension with Poisson's Ratio
Flexure
Compression
Shear
Izod Impact (notched and unnotched)
Thermal Analysis Testing
Glass Transition Temperature
Degree of Cure
Coefficient of Thermal Expansion
Specific Heat Capacity
Physical Properties Testing
Constituent Content (Resin/Fibre Fraction)
Density
Water Absorption
Viscosity
Surface Tension
Gel Time/Peak Exotherm
Shrinkage from Cure
Microscopy
Natural Fibre Testing
Fibre Content
Bundle Strength
Quality control
We verify your
material has
the properties
you need.